Connectivity between Internet users and services is increasingly important. In addition to regular connectivity, technologies such as Artificial Intelligence (AI), Virtual Reality (VR), Big Data Analysis and Cloud Computing make their way in the day by day of all businesses, which is a great challenge for Internet Service Providersand their infrastructures. However, these challenges also represent great business opportunities, and new ways for new user services development.
Coreun has a complete portfolio that allows ISPs of different sizes to have a professional and quick response that covers the entire Service Providerservice cycle, from equipment hosting (Hosting), network audit and consulting, infrastructure installation and migration, networks securization and optimization, new services creation, operation and support, etc.
1.1 HOSTING

Coreun has its own space in one of the best communicated Datacenters in Spain, Interxion. Enjoy the advantages of one of the most important interconnection points in whole Europe:
From 1U
Power and Cooling included
Direct connection to other Coreun Services (IP Transit, Monitoring, Operation and Support, AntiDDoS, CGNAT, etc.)
250+ ISP
30+ Mobile Network Operators
21 Neutral Points (Including Espanix, DE-CIX)
1.2 IP TRANSIT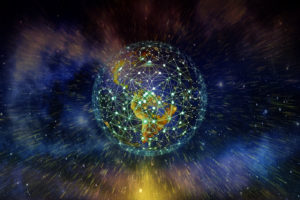 Connection with different bandwidths and SLAs:
Full BGP / Partial BGP / Default Route Internet connection with simple or redundant connection
Traffic routing using BGP4 (IPv4) and MP-BGP (IPv6) protocol
Added value security services

Blackholing
AntiSpoofing
AntiDDoS
Traffic filtering

Connection to neutral Internet exchange points (DE-CIX, Espanix)
IPv4 and IPv6
1.3 MONITORING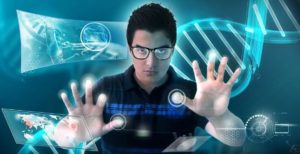 In critical environments as an InternetService Provider, downtime and network failures become ones of the biggest problems to face. The Monitoring service allows us to check the status of the different equipment that make up a network, enabling to detect defective devices, HW/SW failures, slowness and saturation in devices or links in advance, and a long list of problems that can lead to a service loss.
The continuous device monitoring allows alarms to be generated alerting technical team in real time about infrastructure problems, leading to apply corrective actions prior to a total service outage.
Coreun's monitoring service includes the following features:
Monitoring as a service allows you to reduceCAPEX and OPEX. Coreun has its own multitenant platform, and a trained team that allows you to monitor your network without incurring inhuge investments.
A professional tool with a monthly cost that includes different monitoring features:

SNMP Monitoring of network equipment status and health
NetflowMonitoring to analyze network flows, allowing to gather a detailed application analysisin your infrastructure. This traffic report will also help you in problem detection, cyber-attack analysis, etc.
Version control and configuration change accountability in your network. 

Essential in IT management policies, proactive monitoring of Network Core elements, capacity planning, agile disaster recovery, etc.
1.4 ANTIDOS SERVICE
Today's networks are the foundationfor many of our businesses and services. Therefore, it is increasingly important to be able to protect our infrastructures against different types of external attacks, which are intended to degrade our service or even prevent its operation, with the implicit damage to our image.
The Anti-DDoS service monitors traffic directed to a specific address or group of IP addresses, and detects Denial of Service attacks in real time.
Next, and according to the security policies set by the user, it is able to filter illegitimate traffic and deliver clean traffic to its destination.
Additionally, it allows presenting the generated reports through the monitoring console, as well as sending alarms after detection.
1.5 SUPPORT AND OPERATION SERVICE (NOC)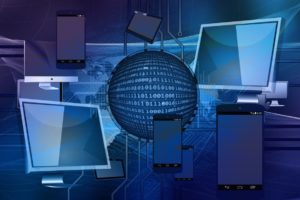 In different modalities and with different SLAs (9x5NBD, 12x5NBD or 24x7x4) according to our client needs. Reactive, proactive or preventive support, including or not the infrastructure operation service, and using different technologies for better incident management:
24/365 centralized technical assistance
Ticketing tool for requests and incidents management
24 × 7 telephone
Incident generation per ticket, automated through monitoring tool, etc.
1.6 SOC SECURIZATION SERVICE
Within the ISP solution, we present the ISP-specific SOC security service.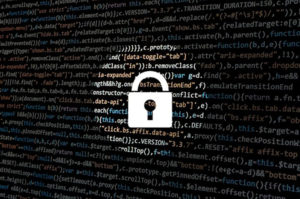 The security problems of an Internet Service Provider are quite different from those of any other business. In this ISPs, we find volumetric attacks, DDoS attacks of different types (DNS flood, ICMP flood, SIPs attacks), and the response to them must also be adjusted to the type of attack that this type of client suffers.
Within our SOC for ISP, we work with different security tools (AntiDDoS, Blackholing, SIEM, automation, Filtering with FW, etc.), which together with variety  of network security tasks (OS upgrade and patching, vulnerability search and remediation, etc.) allow you to avoid a located attack impacts the rest of the traffic on the network, providing a clean traffic solution.
1.7 AUDIT AND CONSULTING SERVICE
A great team, certified in the most important technologies and vendors in the ISPbusiness, allows you to have the expert support you need to improve your network, grow it steadily, secure it and allow you to focus on your business core, your own clients.
Our services portfolio:
Advanced design (BGP, load balancing, neutral point connectivity, advanced routing, security, etc.)
Migrations, from SMB to professional solutions
Capacity planning
Upgrade and Patching
HW and Solution consulting and prescription
We are partners of the main vendors and specialized in Huawei (First 5 Star Partner of Networking Services in Spain)